Tunney's Pasture Home Renovations
We provide top-notch residential home renovation services in Tunney's Pasture. Call us at (613)-288-9145.
Tunney's Pasture is a secure campus-like neighborhood in the Canadian capital of Ottawa. It is bordered by Scott Street to the south, Parkdale Avenue to the east, the Sir John A. Macdonald Parkway to the north, and the Champlain Park neighborhood to the west. Tunney's Pasture is developed with high-rise buildings that combine modern architectural styles with cladding materials. Although initially developed for federal government offices, this neighborhood redeveloped its buildings into mixed-use commercial and residential space.
Anyone living in a neighborhood showcasing modern architectural housing designs like in Tunney's Pasture would wish to have a beautiful home with outstanding designs too.
 If you are looking to transform your home to match your needs and the lifestyle of this neighborhood, all you need is bespoke renovations that give a refreshing lease of life to your living space.
We are expert contractors in construction and renovation known for:
Professionalism in every aspect of home remodeling
Competitive home construction and renovation cost
Completing construction or renovation projects within specified timelines
Our home renovation and improvement services in Tunney's Pasture include home additions as well as customized home interior and exterior designs. We also focus on the improvement and upgrade of your kitchen, bathroom, basements, condo and home accessibility.
When we work for you, we ensure your home comfort, safety and family security is prioritized. We also transform your home in a way that is appealing to the general neighborhood and increase its market worth and durability.
We also do our renovation work with the goal of expanding your floor space and reducing your utility bills through efficient installations.
Benefits of home renovations in Ottawa
Gives you a personal touch to your property
Remodeling your living space allows you to customize the designs and finishing according to your needs and lifestyle.
Increases the value of your property
Professionally executed renovation increases both the aesthetic and commercial value of your property.
Reduction in utility costs
During home renovations, you have the opportunity to replace and upgrade existing installations like electricals and plumbing to more efficient alternatives.
Increased and improved living space
Basement renovations and upgrades increase your living space.
Transforms your home to your dream living space
Home remodeling and upgrades can be done to transform your home into a modern design with features that match your needs and lifestyle.
Provides a new lease of life to your home
Home renovation is a way of revamping your home to make it more attractive and durable. Renovating your property will help enhance its life in addition to making it aesthetically more appealing.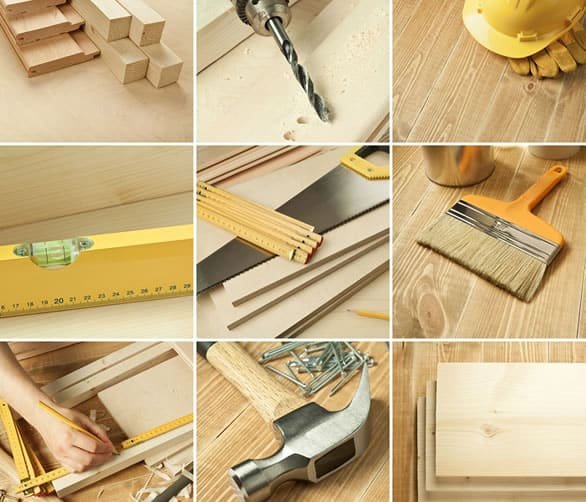 Ottawa Home Pros provides renovation services in the Ottawa neighbourhood of Tunney's Pasture.
Give our kitchen, bathroom and basement renovation experts a chance to earn your trust and your business.
Call us today at (613) 288-9145 for your next home improvement project and our Ottawa renovators will give you a hand.