Kitchen Renovation And Remodeling In Ottawa
Give your kitchen the makeover it deserves! Our team of experts is eager to come and help you with any ideas for remodelling. Plus, we provide free estimates – just give us at (613)-288-9145 to get started today on giving your kitchen an upgrade.
Kitchens are the most popular room in the house
Ottawa Home Pros understand the importance of your kitchen as it is where cherished memories are made and shared. Investing in a renovation can be daunting with so many moving pieces, but our team's expertise brings together carefully designed plans that encompass all parts for successful implementation from start to finish. We assign you an experienced project manager who will provide one-stop guidance throughout every step of this journey – creating the perfect environment for happy gatherings!
We provide you with professional kitchen cabinet vendors, countertop manufacturers, plumbers, electricians, tile setters, and painters to give you the kitchen all your friends will be talking about. Whether it is just a facelift or a complete remodel, Ottawa Home Pros, we are here to make sure your kitchen renovation is one that your family, guest and you can enjoy for years to come. We work with projects of all different sizes and scopes. From creating that beautiful open-concept main level to the lipstick and nail polish upgrades. Like the changing of a countertop and backsplash. A beautiful kitchen doesn't have to come with a heavy price tag.
Ottawa Home Pros specializes in:
Sinks
Flooring
And much more
Kitchen Remodeling And Renovation Costs
A recent survey by Houzz revealed that many homeowners are not aware of how much a kitchen renovation will cost. The costs of a kitchen renovation can be quite high. Many factors contribute to the cost, including materials and labour. The price is dependent on what type of supplies you will need, such as cabinets or countertops. In addition, several other factors affect the total price tag for your project: fixtures, appliances/specialty equipment, electrical work and plumbing work. On average, a kitchen renovation today costs on average $200/sq foot. +more
Kitchen Renovation Ideas
Looking to get cooking like a master chef in your very own kitchen? Kitchen design is an intricate process and ever-evolving. To make sure you stay up with the latest trends, we curated some of our favourite ideas for remodelling projects – every detail counts so let's bring that dream space together!
Why Choose Ottawa Home Pros For Your Kitchen Renovation Project?
If you are considering kitchen remodelling in the Ottawa area, then call us today for a consultation. We offer unbeatable customer service and high-quality workmanship to make your kitchen renovation one-of-a-kind. Our expert kitchen renovators will help create an incredible space that not only meets all of our needs but exceeds them too. Think about beautiful interior design with state of the art technological features like voice-activated lights, kitchen TVs or smart appliances. + more
Kitchen Renovation Articles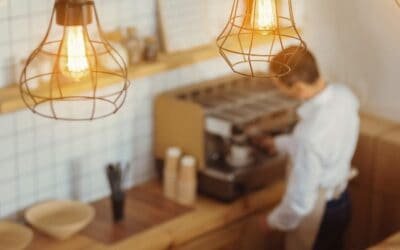 Introduction The kitchen is one of the most important rooms in the house. It is where we prepare meals, entertain guests, and often spend a lot of...
read more
Ottawa Home Pros provides kitchen renovation services in the Ottawa area.
Give our Ottawa general contractors a chance to earn your trust and your business.
Call us today at (613) 288-9145 for your next kitchen renovation project.