Kitchen Renovation Services
The kitchen is one of the home's areas that we spend the most time in. So, naturally, this is a space homeowners usually invest a lot in, so nothing better than making wise choices and this is why Ottawa Home Pros is the perfect choice to help you improve your kitchen! Call us at (613) 288-9145. We will be glad to guide you through the pros and cons of each counter material and explain the details of our work.
One of the most important features in the kitchen is the kitchen countertops. Choosing the right material will directly impact the functionality, maintenance and aesthetics of your kitchen. There are many different options to choose from, making you feel like you don't know where to begin. Whether you are building from scratch or making a kitchen renovation, having the right contractor to guide you in this project is key to making the right choices that meet your needs and expectations. At Ottawa Home Pros, we have the best team to show you all the countertops options and help you figure out which one is ideal for you. 
Here are some material options you should consider:
Granite
One of the most top-of-the-line material options for countertops because it is stain and scratch proof and its maintenance is very easy. Granite countertops will add value if you decide to sell your house. 
Marble
Marble is available in various colours and styles, and it is a beautiful and elegant choice. Marble is not as strong as granite and has higher maintenance, but it is smooth and will not scratch or dent. 
Tile
A charming ceramic tile countertop will add personality to your counters. It is moisture and heat-resistant, as well as low maintenance and very affordable. The drawbacks of ceramic tile countertops are the tendency of chipping, scratching and staining.
Engineered Stone
Engineered stone is an excellent option if you want the looks of a natural stone with lower maintenance. This type of material is stain and scratch-resistant but does not endure heat well. They are made from 90% quartz and can match your kitchen's design since there are various custom colours to choose from. 
Laminates
Laminate is a cheap option with various colours, patterns and styles you can choose. It requires low maintenance but is not very resistant. Laminates are a very popular choice for countertops.
Ottawa Home Pros has the best team to help you with your countertops renovation. We can advise you on what are the best materials, design your new countertops, help you choose suppliers and finish the job quickly and efficiently.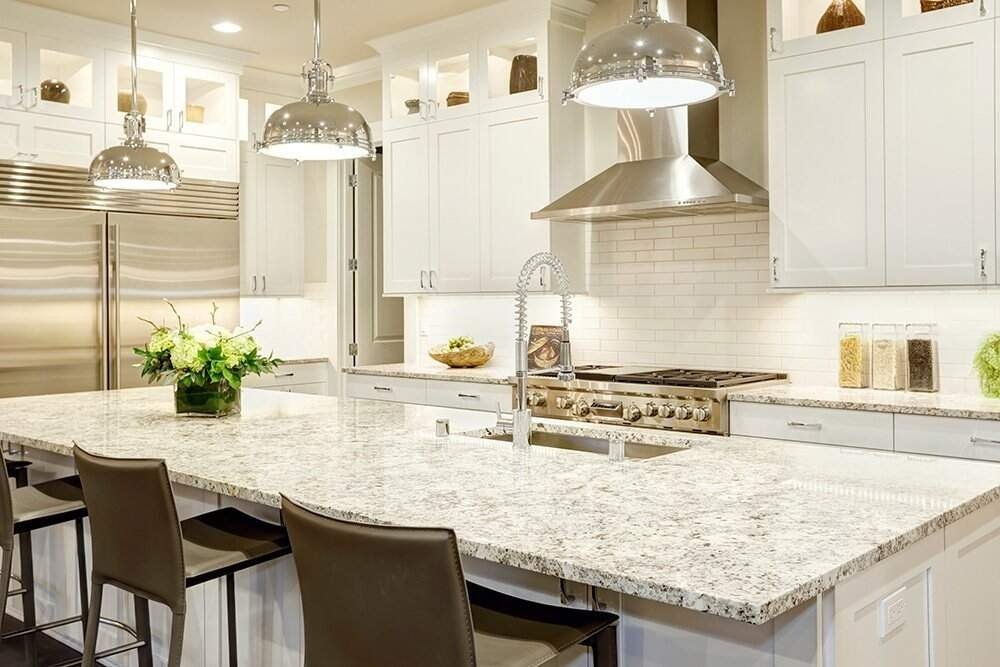 Ideas for your Countertops Renovation
Transforming a basement into a home gym is an excellent way to utilize often-underestimated space. With the convenience of a workout space just...
read more
Ottawa Home Pros offers countertops services in the Ottawa area.
Give our Ottawa general contractors a chance to earn your trust and your business.
Call us today at (613) 288-9145 for your countertop project.