ICF (insulated concrete form) home consists of an EPS insulation blocks system that is separated with plastic webbing. It differs from the traditional way to pour concrete in wood plank or plywood forms. ICF blocks fit together in interlock sections. After the blocks are interlocked, we pour the concrete and finish the wall with drywall and siding. 
ICF homes have many benefits, including:
Temperature
Using ICF blocks to build your exterior walls provides you with natural insulation. You will never feel colder spots from room to room. 
Strength
ICF homes can endure natural elements and even natural disasters. They can last for decades.
Customizable
Concrete is very flexible, so you can shape your construction in a variety of ways. We can help you make your wildest design wishes come true with a range of slopes and curves. 
Ottawa Home Pros only works with the most experienced and best-trained professionals, so you can be sure we will provide you with the best ICF custom home results. Contact us if you have any questions.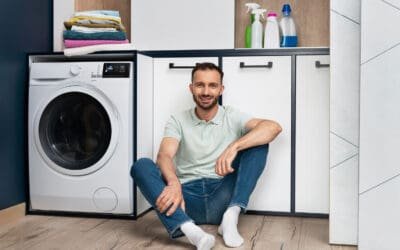 Transforming your basement into a functional laundry room is a practical and space-saving solution for many homeowners. In this guide, we'll take...
read more
Ottawa Home Pros offers ICF homes services in the Ottawa area.
Give our Ottawa general contractors a chance to earn your trust and your business.
Call us today at (613) 288-9145 for your custom-built home project.