Ottawa Home Pros offers demolitions services with safety and fair rates. Contact us at (613) 288-9145 to know more about what we can do for your project.
If you are building a custom home and need demolition services in the Ottawa area, count on Ottawa Home Pros. We have innovative and environment-friendly techniques to help you start fresh and transform your home into something completely new. 
We offer interior house demolitions if your project involves tearing down internal structures. We can also provide you with exterior home demolition services, from small removals and partial demolitions to tearing down whole constructions if you are going to build something from scratch. 
Safety is our main concern, so we always work with the proper techniques to ensure everyone is safe and everything goes as planned. Hiring the right contractor is essential to ensure a quality demolition service.
At Ottawa Home Pros, we pride ourselves to work with the best professionals and deliver fast, high-quality and safe services for Ottawa homeowners. Contact us for more information on our services.
Ideas for your custom home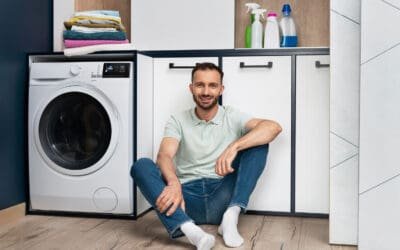 Transforming your basement into a functional laundry room is a practical and space-saving solution for many homeowners. In this guide, we'll take...
read more
Ottawa Home Pros offers demolition services in the Ottawa area.
Give our Ottawa general contractors a chance to earn your trust and your business.
Call us today at (613) 288-9145 for your custom-built home project.