A coach home is typically a separate, self–contained dwelling located on the same property as a larger house. They are usually in the backyard and can be detached from the main house or connected via a shared wall or hallway. Depending on the size and location of the coach home, it may include its entrance, kitchen, bathroom, and living area. Coach homes can be used for various purposes, such as an additional rental property, an in–law suite, an office space, or a place for extended family members to stay. They can also be an attractive option for homeowners looking to downsize without moving away from their existing homes.
If you want to know more about coach homes and our building services, contact Ottawa Home Pros.
We have years of experience in delivering fast and high-quality services in Ottawa. We can help you every step of the way, from start to finish. Call us and ask for a free quote.
Ideas for your coach homes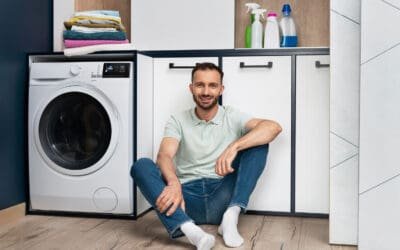 Transforming your basement into a functional laundry room is a practical and space-saving solution for many homeowners. In this guide, we'll take...
read more
Ottawa Home Pros offers coach homes services in the Ottawa area.
Give our Ottawa general contractors a chance to earn your trust and your business.
Call us today at (613) 288-9145 for your custom-built home project.