Bedroom Renovation Services
Our bedroom is like our own sanctuary. That is why having a comfortable bedroom that is in good shape and fits our style and routine is key to enjoying our time there. At Ottawa Home Pros, we can help you turn your bedroom into your secret paradise. We can help you at all stages of the process as we offer complete renovation services, from design to completion. Call us at (613) 288-9145 and talk to one of our representatives.
There are many renovation ideas to make your bedroom stand out and become your favourite room in the house. Here are some fantastic features you can add to your room in your bedroom renovation:
If you have a large bedroom or an extra space close to your bedroom that is not being used, you can add a walk-in closet to increase the functionality and convenience.
Building a nook under your window will create a new space where you can relax or read a book and add personality and charm to your bedroom.
If the available space is enough or you already have an extra bathroom close to your bedroom, you can add a private ensuite bathroom.
Custom built-in cabinets or shelving
Adding custom-made shelves, wood moulding, headboards can transform your bedroom decor and functionality. Having custom built-ins in the bedroom means you will have everything the way you dream and match it perfectly to your bedroom's design.
Ottawa Home Pros is a reliable renovation company with many years of experience. Our team has the expertise that is needed to deliver the best services in the whole Ottawa area. Contact us today and schedule a visit to discuss your project. We will be glad to help you have the bedroom of your dreams.
Ideas for your bedroom renovation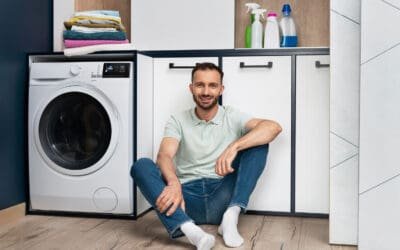 Transforming your basement into a functional laundry room is a practical and space-saving solution for many homeowners. In this guide, we'll take...
read more
Ottawa Home Pros offers bedroom renovation services in the Ottawa area.
Give our Ottawa general contractors a chance to earn your trust and your business.
Call us today at (613) 288-9145 for your renovation project.