Accessibility Renovations Ottawa
An elevator installed in the home can provide a number of benefits. Installing an elevator can make life easier for those who are elderly or have mobility issues. It can also provide a great deal of convenience for those who have difficulty accessing the upper floors of their home. Additionally, an elevator can increase the value of a home and can be a great way to increase the accessibility of a home.
Elevator Installation For The Home
Elevator installation for the home can be a complex process. The first step when installing an elevator in the home is to consult a qualified elevator contractor. They will be able to provide information about the types of elevators available, the regulatory requirements for installation, the estimated cost of installation, and the timeline for completion.
Once you have chosen the type of elevator, our elevator contractor will need to determine the size of the space where the elevator will be installed, and the power source for the elevator. The next step is to obtain an elevator permit from the city of Ottawa, including a structural plan. This plan will need to be reviewed and approved by building officials before installation can begin.
The evelator contractor will then install the elevator by connecting it to the building's power source, running the wiring to the elevator, and then connecting it to the controller box. Elevator installation requires certain safety measures, such as an emergency stop button, and a security interlock system. The contractor will also need to inspect and test the system before the elevator is ready to be used.
Once the elevator is installed, it is important to ensure that it is maintained regularly. This includes testing the system, ensuring any safety features are functioning properly, and performing regular maintenance to ensure the elevator is in good working order. It is also important to keep the elevator clean and free of dust and debris.
We will work with you from start to finish to make sure you have exactly what you need to make your home fully accessible. Our goal is to create solutions to make your life more comfortable. Your needs are our main concern. Contact us today!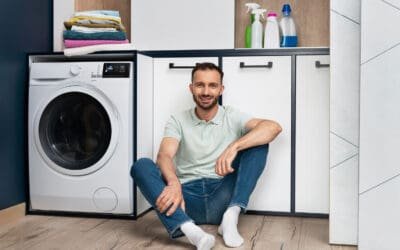 Transforming your basement into a functional laundry room is a practical and space-saving solution for many homeowners. In this guide, we'll take...
read more
Ottawa Home Pros provides accessibility elevators services in the Ottawa area.
Give our Ottawa general contractors a chance to earn your trust and your business.
Call us today at (613) 288-9145 for your next renovation project.