Fireplace Refacing Ottawa
Home Renovation Contractor in Ottawa
Normally, over time you start to notice signs of wear in many places of your home, and the fireplace is one of those features that can age and begin to become dated. For many homeowners, a complete renovation is not an option, so to make your fireplace look new, fireplace refacing is the way to go. Call us at (613) 288-9145 and tell us all about your fireplace project.
To reface means to repair the surface of something, renew it, and there are many ways you can do that. That is why Ottawa Home Pros is the best choice to do this job. We know all the methods, materials and techniques to reface your fireplace safely and effectively. The suitable materials should suit your home's design and taste and meet all the functionality standards to ensure an efficient result. 
You can choose among many materials, such as:
Concrete
It can be applied to the surface of your old masonry fireplace. After that, the professional can either smooth it out or work on a finishing texture that will suit your home's design. 
Wood
If you are searching for an option that will give your space a natural and warm look (even when it is not lit), a wood fireplace refacing is a good choice. Our experts will help you choose the right wood option and guide you through the building codes related to this type of installation. 
Masonry
Traditionally masonry fireplaces are the first choice that comes to mind. An excellent option to reface an old fireplace is to use masonry veneers. They look almost identical to real brick and can make your fireplace look recently built. 
Tile
Another common material for fireplace refacing is tile. This is a good option if you want to add colour to your home, as tiles can come in various colours and designs. 
Stone
Have you considered refacing your fireplace with stone? Stone slabs are usually used in backsplashes or shower walls, but you can also use them in your fireplace. There is a wide range of variety to choose from. Our Ottawa Home Pros team will be glad to explain to you the difference and benefits of all types of stones. You can choose between soapstone, quartz, granite and others. 
Talking to one of our experts is the starting point of a dream fireplace refacing project. We can provide you with all the help you need and help you have the fireplace of your dreams.
Ideas for your Fireplace Refacing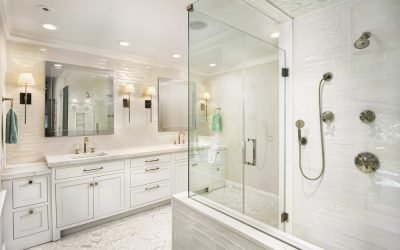 When it comes to renovations, avoiding mistakes is as important as knowing what you should do. Bathroom renovation is not an exception to that. If...
read more
Ottawa Home Pros provides fireplace refacing services in the Ottawa area.
Give our Ottawa general contractors a chance to earn your trust and your business.
Call us today at
(613) 288-9145
for your next renovation project.