Fireplace Additions Ottawa
Ottawa Home Pros offers fast and quality service in all types of renovations. Our team of experts can provide creative solutions and sophisticated designs that will fit both your home's aesthetics and your functionality expectations when it comes to fireplace additions. Call us at (613) 288-9145 and talk to one of your experts.
Sometimes older floor plan designs didn't include fireplaces. However, many homeowners believe the fireplace is a crucial feature, especially in Ottawa and the surrounding areas. If that is your case, you might be considering adding a fireplace to your home. The type of fireplace you choose will influence the kind of job necessary as there are many different types of fireplace options. 
We provide all types of fireplace addition services, from the most simple to the most complex one. There is nothing we can't do. 
Of course, modern fireplaces tend to be easier to install – no matter if they are gas-fueled or wood-burning – when compared to building a masonry unit. Still, there is another option that will have an even easier installation: fireplace inserts. They are pre-built and only require an opening that can fit them. Of course, the most traditional fireplace is a wood-burning masonry fireplace, which usually comes to mind when people think about fireplaces. 
As you can see, there are many fireplace options. Count on Ottawa Home Pros to guide you through all the options and complete your project the best way possible.
Ideas for your Fireplace Addition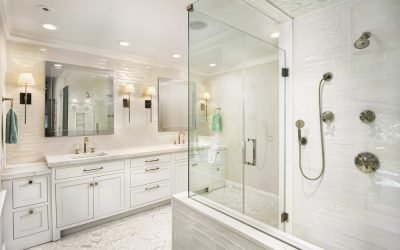 When it comes to renovations, avoiding mistakes is as important as knowing what you should do. Bathroom renovation is not an exception to that. If...
read more
Ottawa Home Pros is the perfect contractor for
fireplace additions in Ottawa.
Give our Ottawa general contractors a chance to earn your trust and your business.
Call us today at (613) 288-9145 for your fireplace addition project.