Ensuite Bathroom Renovations
Bathroom Renovation Services
From the beginning to the end of your renovation project, we will work with you to make all your ideas come true at a competitive rate, delivering the best results in a short period. Contact us at (613) 288-9145.
An ensuite bathroom is like having a private refuge, and investing in a renovation might be what you need to improve the space and create an area that meets all your needs and serve as your own sanctuary.
Here are some ensuite bathroom renovation ideas to inspire you to create a functional and gorgeous space that fits your style and expectations.
Replacing your shower doors can make a significant difference in the way your bathroom looks. You can choose many styles, such as frameless shower doors or different types of glass finishes, among many others.
Consider adding floating vanity.
The vanity you choose for your bathroom is essential in your renovation project. Selecting a floating vanity will save you space as it frees floor space. Having free space between the floor and the vanity adds a modern touch to your bathroom aesthetics and makes the bathroom look bigger, not to mention you can even use the space as additional storage. 
Another space-saving feature you can add to your bathroom when renovating is wall-mounted taps. It will make your bathroom look more modern, save you counter space, and make it possible to choose a narrower sink, making more space available. 
In-wall cisterns are very space-efficient. You can also use the area above the cistern as storage space.
Re-tiling your bathroom is a great option to do in a renovation. Choosing the new tiles carefully can significantly change the bathroom appearance. For example, if you have a small ensuite bathroom and want to create an illusion of a more spacious bathroom, you can choose bigger tiles. 
You can use unique mirrors to style your ensuite bathroom. Large mirrors from wall to wall or floor to ceiling will make the bathroom look bigger. Distinctive mirrors can add style to the decoration. There are many types of mirrors you can choose from to add visual appeal to your new bathroom.
If you feel you actually need more space, you can tear the walls down and build new ones to expand the area. 
There are many ways you can create a home spa in your ensuite bathroom to provide you with unforgettable moments of relaxation after a long day of work. Adding a jacuzzi or a beautiful soaking tub, adding shelves to store your self-care products, adding a floor heat system, and many other ideas.
Ottawa Home Pros is a reliable contractor specializing in all kinds of renovations and can provide you with the best service in ensuite bathroom renovations. We have been serving Ottawa residents for many years and can help you have the ensuite bathroom of your dreams. Our team of professionals is dedicated to offering a quality and affordable service from design to construction, always aiming to succeed your expectations. Contact us today!
Ideas for your ensuite bathroom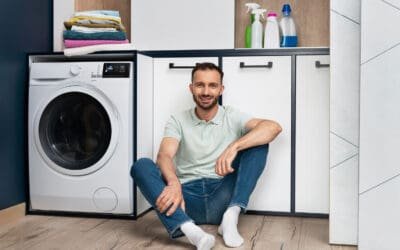 Transforming your basement into a functional laundry room is a practical and space-saving solution for many homeowners. In this guide, we'll take...
read more
Ottawa Home Pros offers ensuite bathroom renovation services in the Ottawa area.
Give our Ottawa general contractors a chance to earn your trust and your business.
Call us today at (613) 288-9145 for your renovation project.