Basement Renovations Ottawa
The addition of a family room is akin to the addition of another house due to the added space and the lounging area. The room must be in a position to hold the entertainment facilities that are used during the family's leisure time.
A family room is the popular use of a finished basement especially for families with a couple of children. The finished basement becomes a space to play family video games such as Wii, PS3/4, and Xbox.
With a basement family room, the entire family can enjoy their favorite TV shows even when they air concurrently. Additionally, the basement family room will be larger than the one upstairs making it the place the whole family can congregate if the need arises. In the same light, the finished basement can become a room where a neighborhood card game can be played, a party or a movie night can be hosted.
If you can dare dream it, Ottawa Home Pros can help you make it a reality. The choices are limitless including making the basement act as a study room for kids and as a space for special projects.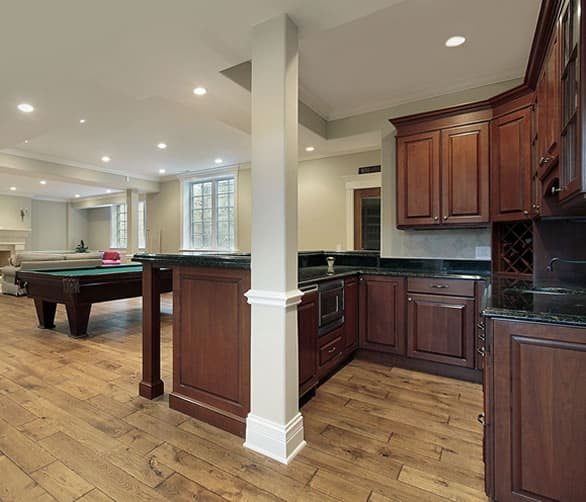 Ideas for your Basement Renovation
Ottawa Home Pros provides basement renovation services in the Ottawa area.
Give our Ottawa general contractors a chance to earn your trust and your business.
Call us today at (613) 288-9145 for your next basement renovation project.