Window replacement is one of the most important and most rewarding renovation projects. If you feel the time has come to replace your windows, contact Ottawa Home Pros and talk to one of our window experts.
After a few years, your windows can become old, ugly, drafty, not let enough light come in or let too much heat come out. If that is your case, then it's time to think about planning to replace your windows. Replacing old windows with new ones means more than only an aesthetic change. New windows can help you save money in heating costs and even add value to your home if you decide to sell. Investing in a replacement project will also improve the air quality, as it will make more fresh air come in (and out) and enhance the amount of natural light coming in. 
Of course, there is also the visual appeal of new windows. You can take advantage of the renovation process to change the appearance of your windows and choose a different style to upgrade the way your house looks from the outside. For that, there are many diverse windows styles you can choose from. Our team can guide you through the options to make sure you find the perfect match for your functionality needs and aesthetic expectations. 
Another thing you can choose when replacing your windows is the material. The most common options are wood, aluminum and vinyl, and each one has its singular characteristics and benefits. 
Wood is very elegant and can match the interior of your home, as it can be moulded and painted, but this type of frame is also susceptible to rot and insects, so it would need more maintenance. Aluminum frames are lightweight and very resistant to mildew and rust. Vinyl is a very popular option for window frames as it is durable, resistant to moisture and requires little maintenance. 
When it comes to windows, there are many options regarding style, size, materials and more. Our team will be glad to help you choose the best choice for your window renovation.
There are many benefits in window replacement, including:
Maintenance
Depending on the frame you choose, your new windows will stand the test of time with little maintenance needs. Other than the material, some modern windows offer features that make them easier to clean and take care of, like tilt-in sashes, for example.
Insulation
Double and triple-glazed windows offer good insulation to your home, and that includes both thermal insulation and sound insulation. That means you will notice a decrease in your heating costs because new windows will minimize energy loss and also see an increase in your peace of mind while at home. Say goodbye to hearing unwanted outside noises. 
Home value
Many homeowners don't know that, but new windows offer a good return on investment when selling. Upgrading your windows will add significant value to your home. 
Upgrading your windows is a fantastic renovation project if you want a functional, beautiful and less-costly house. At Ottawa Home Pros, we offer expert window replacement services at a fair rate. We will be thrilled to provide you with fast and quality services. Contact us today to talk about your project.
Ideas for your window replacement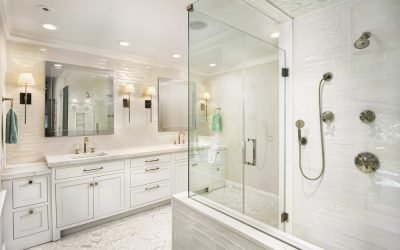 When it comes to renovations, avoiding mistakes is as important as knowing what you should do. Bathroom renovation is not an exception to that. If...
read more
Ottawa Home Pros offers window services in the Ottawa area.
Give our Ottawa general contractors a chance to earn your trust and your business.
Call us today at (613) 288-9145 for your renovation project.