Finding the best contractor to work on your stairs remodel is the first step to beautiful new stairs. Ottawa Home Pros is here to help you renovate your stairs and railings and make them a beautiful part of your house. Call us at (613) 288-9145 and talk to one of our stairs experts.
Most homeowners don't put a stair remodel on the top of a renovation checklist, but this might be a mistake as stair remodels are easy and can make a massive difference in the final results of a renovation.
At Ottawa Home Pros, we focus on turning your old and obscure staircase into a beautiful part of your home. We can match your aesthetics plans to your functionality needs when designing the perfect staircase for your house.
We can remodel the whole staircase, renovate only a few components, like the railings, move it or even build a new staircase.
It doesn't matter how complex the project looks. Ottawa Home Pros have the best professionals in the whole Ottawa area to provide you with the best service in stair remodel.
Ideas for your Stairs Remodel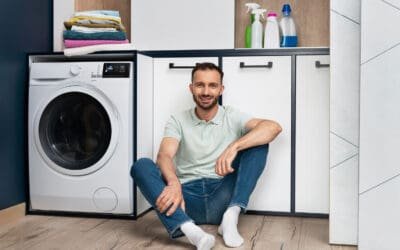 Transforming your basement into a functional laundry room is a practical and space-saving solution for many homeowners. In this guide, we'll take...
read more
Ottawa Home Pros offers the best stairs remodel services in Ottawa.
Give our Ottawa general contractors a chance to earn your trust and your business.
Call us today at (613) 288-9145 for your stairs remodel project.