Mudroom Renovations Ottawa
Your mudroom doesn't have to be a muddy and cluttered area you try to hide. Count on Ottawa Home Pros to make your mudroom as beautiful as the rest of your home.
Contact us at (613) 288-9145 for more information.
Mudroom renovation is great to turn it into a functional and appealing space.
Mud-rooms are transitional spaces that are usually located at side or back doors and are used by family members to remove their dirty shoes, heavy backpacks, coats and other accessories before getting into other parts of the house. 
Efficient mudrooms should have special features to meet the homeowners' needs that may vary according to each household. Overall features aim to reduce clutter and make the daily routine easier. 
A good renovation project starts with proper planning taking into account all the needs and demands of the residents.
There are some common characteristics mudrooms often have, such as:
Appropriate storage space so people can store their footwear, coats, sports equipment and all other items before entering the home. 

Good place for sitting to make putting on or taking off footwear easier. 

Sink or laundry area so there is no need to walk with wet socks, wet jackets or gym clothes through the house.
Ottawa Home Pros offers the best mudroom renovation services in the Ottawa area. We can guide you through the whole process of renovating your mudroom, helping you choose the best options and features to make this space the most efficient it can be. We provide effective service on renovation projects from planning to completion. Our goal is to present you with fast, high-quality and cost-effective assistance, so your renovation experience is the best possible. 
Ideas for your Mudroom Renovation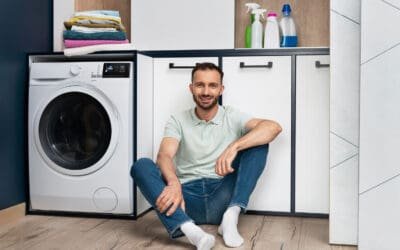 Transforming your basement into a functional laundry room is a practical and space-saving solution for many homeowners. In this guide, we'll take...
read more
Ottawa Home Pros provides mudroom renovation services in the Ottawa area.
Give our Ottawa general contractors a chance to earn your trust and your business.
Call us today at (613) 288-9145 for your next mudroom renovation project.