If you feel like your house is not offering enough space for you but moving is not an option, Ottawa Home Pros can help you create more space. Contact us at (613) 288-9145 and talk to one of our representatives.
Changing the layout of your home might be a challenge, but it sure is not as complicated as moving to a bigger home. Ottawa Home Pros can help you add or remove walls and make your available space bigger. There are countless possibilities to improve your home space. You can remove a wall in the living areas to create an open layout, move your bedroom walls to make the room bigger or add a wall in ample space to create an extra room. Structural changes might seem frightening, but with the right professionals, it becomes an effortless project.
Moving walls to change the home layout
Moving the walls of your home is not a project you should try to dot yourself. Because walls are a big part of the home's structure, moving them (or removing them) requires an experienced professional. Although it is not easy, a change in the layout has many benefits and can be done differently.
When planning the project, the first thing that should be considered is whether or not the wall being moved is a load-bearing wall. This type of wall is the most challenging type to move since it is a structural component of the house that carries the weight down to the foundation, helping the place to stand. Removing it without building proper structural support will cause you big problems in the future. Another critical thing to be considered is electric and plumbing systems that might be inside the wall that is being moved. That needs to be inspected before beginning the project.
Types of walls
There are different types of walls, and each one has its own particularities. Some might be easier to move than others. The types of walls include:
Stud partition walls:
These walls are built with a timber frame and plasterboard. These are the most uncomplicated type to remove, move or build since they are not load-bearing. 
Partition walls:
These walls are made from bricks that are usually very thick. They might be load-bearing, which means your contractor will need to check that before beginning the job. If it is not the case, the project will be effortless but a little bit messy. After the wall is done, our team will finish it with a coat of plaster.
External wall:
External walls are usually a lot thicker than interior walls. If your project includes moving exterior walls, the project might be more of a challenge than the other types, but don't worry. There is no job too big for us. 
Adding walls:
Adding walls is a fast and easy task. We can add a stud partition wall to create an extra room, walk-in closet, a den, family room and many other possibilities.
Moving walls can completely change the design of your home, and Ottawa Home Pros can help you with that. Whether you want to remove a wall to make your home more spacious or add a wall to create an extra room or change the layout, we can do it fast, offering high-quality and complete service. Count on us from start to finish.
Ideas for your moving wall project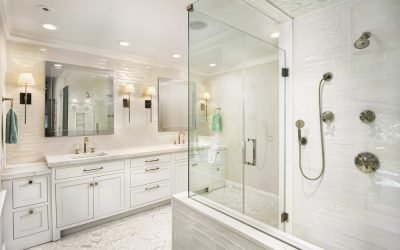 When it comes to renovations, avoiding mistakes is as important as knowing what you should do. Bathroom renovation is not an exception to that. If...
read more
Ottawa Home Pros offers moving wall services in the Ottawa area.
Give our Ottawa general contractors a chance to earn your trust and your business.
Call us today at (613) 288-9145 for your renovation project.