Commercial and Residential
Renovation Contractor Ottawa
Ottawa Home Pros aims to offer our clients the best interior design services coordinated with all the other renovation processes. From planning to finishing, we can offer all the services you will need for your renovation. Contact us today at (613) 288-9145 and talk to one of our experts!
A branch of architecture, interior design is the science of improving a property's interior, whether for aesthetic or functional purposes. A professional interior designer will plan, organize and manage the project, as well as develop the concept, inspect the area and interact with the homeowner and the construction management. Interior design is a part of a house or building project that works alongside all the other factors, like the structure construction, which will not make sense if developed out of context. Every aspect of a renovation project must work together for it to be properly fulfilled.  
Interior design will take care of elements like structure, planning, landscaping, furniture and many other interior details.
At Ottawa Home Pros, we offer complete renovation services for your home and commercial renovation project. We bring years of experience, and we promise to efficiently do a great job from start to finish.
The interior design process will be entirely based on your and your family's needs.
Our services include:
First consultation:
We have a seamless and easy design process that will begin with a conversation about your needs, desires and expectations. This will guide the whole project design. 
Quote: After the first consultation, we will have a good idea of what you need in your renovation project, so we can provide you with a quote for you to approve. 
Property measure and photos: The next step is to visit the site to collect measurements, document existing details and take pictures to analyze all the details and provide the right plan. If you can give us pre-existing architectural drawings, we would also use them to design your project perfectly.
The design:
After the first steps are completed, we can begin the design phase. We will draw and plan all the details, from structure to furniture. We will use our expertise to design a custom project, creating a unique plan for your home. 
Budgeting: After you revised and approved the design, we will help you get all the necessary quotes. 
Plan Overview: When your project is up and running, we will supervise product selection, construction oversight and coordinate installation to ensure that all design plans are fulfilled.
Finishing: When the project is complete, we can help you with the final touches, including placing furniture, rugs, accessories, art and more. 
Ideas for your Interior Design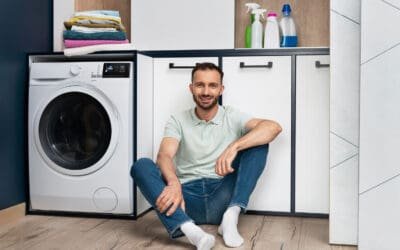 Transforming your basement into a functional laundry room is a practical and space-saving solution for many homeowners. In this guide, we'll take...
read more
Ottawa Home Pros provides Interior Design services in the Ottawa area for any renovation project.
Give our Ottawa general contractors a chance to earn your trust and your business.
Call us today at
(613) 288-9145
for your next renovation project.