One of the most popular home improvements is a garage upgrade. The garage is, by nature, a very functional area, but an upgrade can make it even better. The garage does not need to be only the area where you park your car and chaotically store things you don't use anymore. It is an area that offers a lot of potential and that can be changed entirely with a bit of effort.
First of all, you should check if you need all those things you keep there. Look at all the messy boxes and let go of things you will never use anymore. After that, we can start the actual project. Our professionals will perform a wall, floor and roof inspection to see if it needs any repairs. After the necessary repairs are done, we can work to renovate the flooring, walls, insulation and any other upgrade you want to make. We can also build storage cabinetry and help you turn it into a functional area without the whole disorder most people have in their garages. If you want to keep your garage safe and increase its appeal at the same time, a garage installation is perfect for you. You can also choose to completely remodel your garage and turn it into anything you want, such as a man cave, a home gym or a workshop.
Ottawa Home Pros can help you with a r
ange of garage renovation services. Contact us for a free quote.
Ideas for your garage upgrade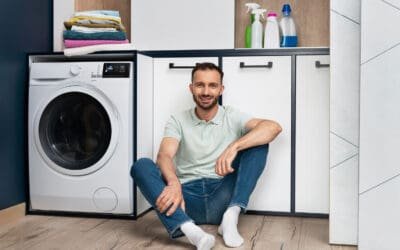 Transforming your basement into a functional laundry room is a practical and space-saving solution for many homeowners. In this guide, we'll take...
read more
Ottawa Home Pros provides garage upgrade services in the Ottawa area.
Give our Ottawa general contractors a chance to earn your trust and your business.
Call us today at (613) 288-9145 for your next renovation project.