Ottawa homeowners know how important heating is. Electric floor heating is an energy-efficient way to keep your home warm in the colder days. Ottawa Home Pros can provide you with heated floor services all year round. Contact us at (613) 288-9145 and talk to one of our flooring experts. We will help you to keep your home comfortable and cozy at an affordable rate.
Ottawa Home Pros can install electric floor heating systems in kitchens, bedrooms, bathrooms and even basements. It will provide your home with extra warmth while maintaining the energy costs low and can be installed in various flooring types, such as tile, nailed hardwood, laminate, vinyl and others. Its installation is simple but requires professional service.
There are many reasons you should install heated floors in your home, including:
Installing electric floor heating will increase the comfort in your home. With the extra warmth it provides, you will feel cozy even on colder winter nights. 
Electric floor heating systems are less expensive than other types of systems like hydronic. The cost is even smaller if you are already renovating your floors. 
Electric floor heating is more energy-efficient than central air systems because it uses infrared heat to heat people and objects directly. It is also less expensive to operate daily.
This type of heating system can be used as a supplemental form of heat or a primary source.
Electric floor heating systems are very clean as they do not depend on forced air. It won't dry out the air and won't make dust and other allergens circulate. 
Ottawa Home Pros' team of experts will be glad to answer all of your questions about electric heated floors, types of flooring and our process of installation. We will work closely with you to plan a practical project that will exceed all of your expectations. Our goal is to help you have a better, more comfortable and efficient life at home. Contact us for more information about our services.
Ideas for your heated floors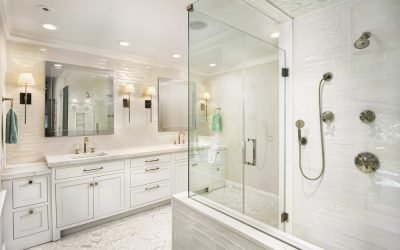 When it comes to renovations, avoiding mistakes is as important as knowing what you should do. Bathroom renovation is not an exception to that. If...
read more
Ottawa Home Pros offers heated floor services in the Ottawa area.
Give our Ottawa general contractors a chance to earn your trust and your business.
Call us today at (613) 288-9145 for your renovation project.