Every homeowner knows that after a while, it is necessary to make some replacements at home. Flooring replacement is a great way to start. Ottawa Home Pros has the best flooring experts in the Ottawa area and can work on your project from the beginning to the end. Contact us today at (613) 288-9145 and talk to one of our representatives about your flooring replacement.  
It might be possible to lay the new flooring on top of your old flooring, depending on the type of floor you choose, the kind of floor you already have and the condition of the old one. If your floors are in bad shape or you have a flooring type that can't be overlaid, it will be necessary to remove it altogether before applying the new one. 
Removing the old floor can be difficult. But with Ottawa Home Pros, you don't need to worry about anything. Our professionals will scrape or chip off the old flooring and remove the old glue used to adhere the previous material to the subfloor. After that, we will level the subfloor to avoid any cracks and imperfections and then apply a moisture barrier for protection when needed. The last step is to lay the new flooring. 
There are many options you can choose from regarding material, style and colour. Our team of flooring experts will guide you through all of them and help you choose one that fits the design of your home and that will meet all our needs and preferences.
Ideas for your flooring replacement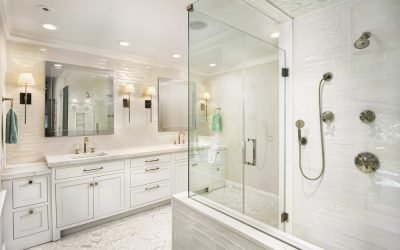 When it comes to renovations, avoiding mistakes is as important as knowing what you should do. Bathroom renovation is not an exception to that. If...
read more
Ottawa Home Pros offers flooring services in the Ottawa area.
Give our Ottawa general contractors a chance to earn your trust and your business.
Call us today at (613) 288-9145 for your renovation project.