Carpet conversion/replacement
Conversion
Buying a quality carpet is not all you need to benefit from carpet flooring. Quality installation is essential! Hiring a reputable professional with experience and a solid process is the most important part of any flooring project. 
A good carpet conversion starts with proper measurement. After that, our Ottawa Home Pros experts will stretch the carpet and trim the excess to make it smooth and beautiful. It is also essential to know where to place the seams to make them invisible. Carpets can be installed in any area with little moisture. They are ideal for bedrooms and living rooms as they add a soft and cozy feeling to the area. 
Replacement
Every homeowner knows that, even though carpet flooring is very durable and even taking care of it, eventually, the carpet will need to be replaced. 
A carpet flooring usually lasts from 5 to 15 years, depending on the quality of the carpet and how you care for it, but after a while, it is inevitable that you start to notice some signs that it's time to replace it. 
One of the first signs it's time to replace your carpet is matting. You will begin to notice that the pile will stay matted down where there is frequent foot traffic, especially if your carpet is made of polyester fibres. Another very common sign you need to replace your carpet is when you notice stains.  There are different types of stains that you will not be able to get rid of, even with professional cleaning, so replacing the carpet will be the only option. Another common problem that will require replacement is worn-out padding. Normal wear and tear will reduce the carpet padding that provides cushion, comfort, noise buffer and insulation. Last but not least, a bad smell can also be a reason for replacing your carpet as it can be challenging to get rid of it.
At Ottawa Home Pros, we offer high-quality carpet conversion and replacement from the beginning to the end. We can help you plan your carpet installation, choose the best carpet options and complete the installation fast and at affordable rates. Contact us to know more about our process.
Ideas for your carpet conversion/replacement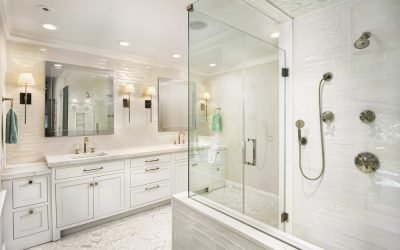 When it comes to renovations, avoiding mistakes is as important as knowing what you should do. Bathroom renovation is not an exception to that. If...
read more
Ottawa Home Pros offers carpet services in the Ottawa area.
Give our Ottawa general contractors a chance to earn your trust and your business.
Call us today at (613) 288-9145 for your renovation project.