A feature wall is a wall that will stand out, adding visual appeal using different textures, colours or contrast. It changes completely how a space looks, adds impact and style to the room. Having a wall in a different colour or unique texture changes the mood and adds charm and personality to spaces. Contact Ottawa Home Pros at (613) 288-9145 and talk to one of our specialists about designing your feature wall.
Feature walls, also called statement walls, add soul and style to any room. The wall is usually in a room that has a neutral decoration. You can choose a finish option that will match your home style. You can choose wallpaper, stone veneers or simply paint it in a different colour. 
It will create a focal point and renovate the looks of your home without the need to re-decorate everything. You can use it in any room you want to. They are normally used in living rooms or bedrooms, but you can use them in your kitchen, bathroom or dining room. You can also use a feature wall to create an illusion of a larger space. 
In the '90s, feature walls were trendy. People used to paint textured walls in bright colours, which might have helped this technique to have a bad reputation. But there are many ways to design a feature wall in a sophisticated way that creates a focal point without being a distraction. Our professionals have creative techniques to identify which walls can be a good feature wall and guide you through the best options, making sure your wall will be a beautiful decoration element.
Ideas for your feature wall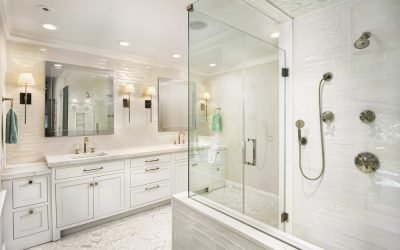 When it comes to renovations, avoiding mistakes is as important as knowing what you should do. Bathroom renovation is not an exception to that. If...
read more
Ottawa Home Pros offers feature wall services in the Ottawa area.
Give our Ottawa general contractors a chance to earn your trust and your business.
Call us today at (613) 288-9145 for your renovation project.