Your doors are as important as the other parts of your home. The front door is a focal point to people looking at your house, so why not invest in beautiful doors? An appealing front door has the power to instantly boost your home's curb appeal and helps the whole facade to look even better. 
Other than the aesthetic benefits, new doors also increase your security. As much as you want your door to look inviting to people, you also want it to keep strangers out, and new doors can do that better. Old and worn-out doors will be a lot more inviting to intruders because they look easier to breach. 
But your front door is not the only one that matters. Interior doors are as important as exterior doors. Interior doors can help you turn your house into a cozy home and help you and your family have privacy. New doors can give a whole new look to your home's aesthetics as you can match them to the interior design of your house, use glass doors to give the impression of a bigger home or simply increase privacy in every room. 
Ottawa Home Pros can help you plan your door renovation and complete the project fast with high-quality and fast service. We offer different types of doors services. Talk to one of our representatives today.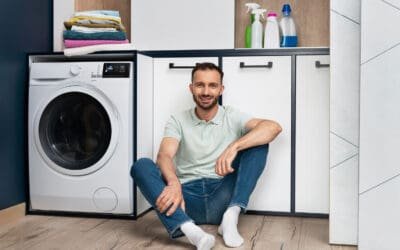 Transforming your basement into a functional laundry room is a practical and space-saving solution for many homeowners. In this guide, we'll take...
read more
Ottawa Home Pros offers doors services in the Ottawa area.
Give our Ottawa general contractors a chance to earn your trust and your business.
Call us today at (613) 288-9145 for your renovation project.